There are tourists who are looking for a different travel experience. If you are coming to a particular country or city, the usual lifestyle and attractions will be there. Consider having the busy towns with full of live entertainment, drinking and dancing. Those things are the same even in your local cities.
How about coming to the Northern part of Vietnam? You might have been to the Ho Chi Minh City, where a real city life is experienced. But, in the Northern part of Vietnam, you have ample things to do. This region might be in a countryside, but as a tourist, the natural and amazing beauty of this region is a must-see attraction. So, if you are planning to book one of your travel destinations in the North, then here are some great spots for you.
Tourist Destinations to Visit
You can find Ha Long Bay in Cam Pha that belongs to the district of Van Don. The Ha Long Bay is a famous tourist destination in Ha Long City and then, its natural beauty has led the bay to be considered as UNESCO's World Heritage Site. If you are going to cruise along the Ha Long Bay, you will find limestone karsts and various isles. And then, if you are sailing in the northeastern part of Ha Long Bay, you will find the Bai Tu Long Bay. But, if you are going to sail in the southwestern part of the Ha Long Bay, then you will find the Cat Ba Island.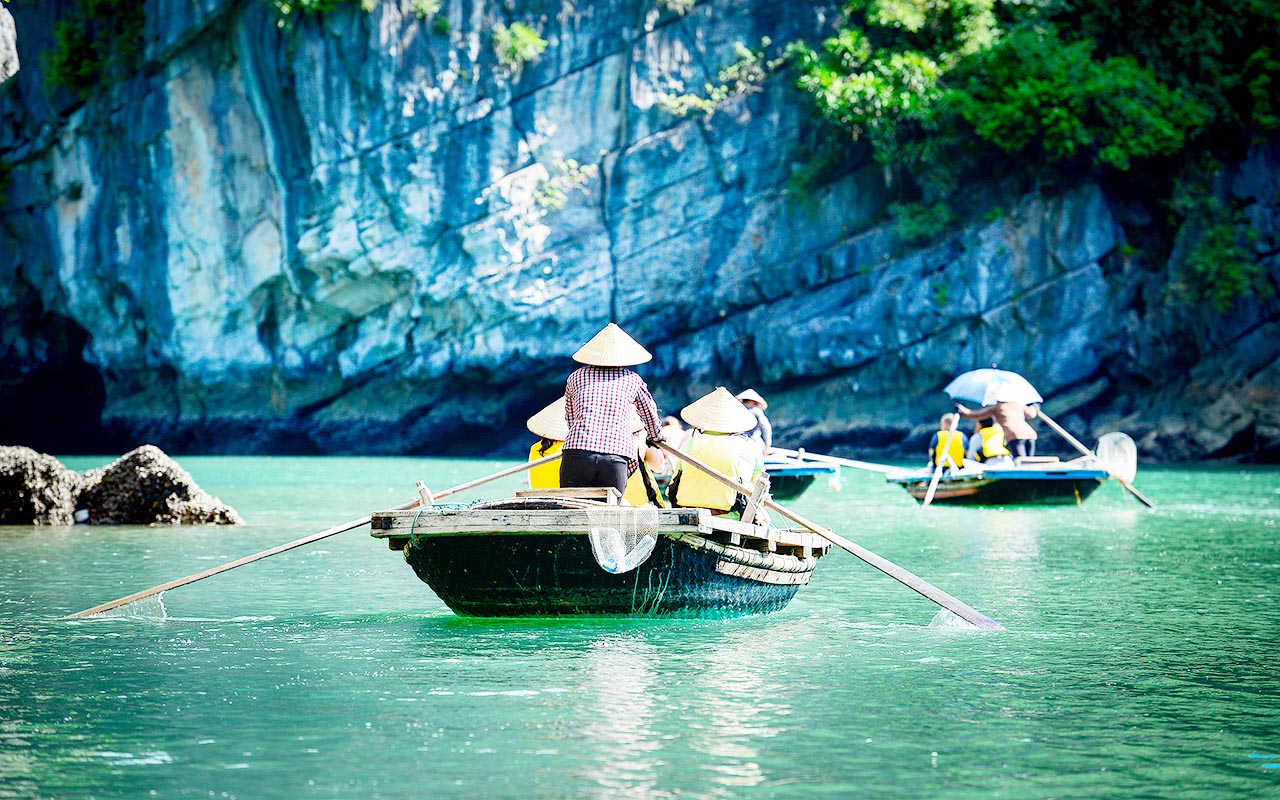 If you are going to explore more of the Ha Long Bay, you will find here a cluster of islands and caves. One of the most visited caves in Ha Long Bay is the Hang Dau Go or the Wooden Stakes Cave, where you can find the biggest grotto in the area.
You can also find here the Tuan Chau Island and the Cat Ba Island, where you can find hotel accommodations and beach resorts. Experience a few days with a Halong Bay tour will be your great choice.
Now, if you are going to observe the lifestyle of the people around here, you will find various floating fishing villages and fisherman houses.
Another beauty of nature is a must for your eyes to see. Coming to the North of Vietnam will never be regretted, especially if you can come and witness the landscape of Sapa. This town is in the mountain region of the Tonkinese Alps and it is in fact near China's border.
You will surely feel amazed with Sapa's rice terraces. So, you can find various fresh vegetables here. You can also try climbing the highest peak, called the Fansipan.
Due to the fact that Sapa has been a tourist attraction and destination, still many people are preserved and particular with the ethnic's diverse culture. So, if you are coming to Sapa, you have to respect them and be polite. Treat the people with a smile and they will surely feel happy that you are coming to visit their place.
By the way, if you are going to move around the rice paddies, make sure to put on your boots because the ground is wet and muddy. And then, if you are coming to Sapa, early just prepare your jackets because it is cold in the morning and warm in the afternoon.
Another not to miss the experience and adventure is coming to the Detian Falls. You will surely feel great about this place, which is located between the borders of China and Vietnam. It is also popular for the name Ban Gioc. What is really pretty with this falls is its stages that comprised of three.
That is really what tourists find interesting. It also has pools that cascades. So, if you are sailing along the falls, you would surely want to have a closer look and take a photo of the dramatic scene of the waterfalls. To do such, make sure to rent a raft and of course, a tour guide that will show you the safest way.
Those are the most interesting and the great tourist destinations in the Northern part of Vietnam. Coming here would be best if it is not raining, so you can enjoy roaming around the mountains and water regions of the area.